Dr. Ajay K Sharma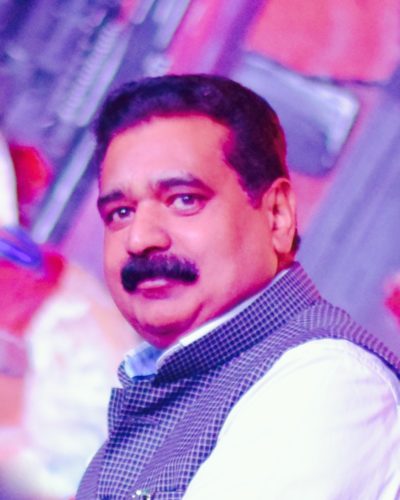 Prof. (Dr) Ajay K. Sharma was earlier Vice Chancellor of IKG Punjab Technical University, Jalandhar from 27th March 2018 to 26th August 2021. Prof. Sharma was Director, National Institute of Technology, Delhi from 10th Oct 2013 to 26th March 2018.  and during this period he also served as Director, Hamirpur H.P (Additional Charge) from May 3, 2016 to March 21, 2018 and Mentor Director (Additional Charge), IIIT Una from May 3, 2016 to March 21, 2018. Needless to mention that during the above tenures of Director and Vice Chancellor he contributed to the several academic and administrative reforms to the system of Higher Education.
He received his BE in Electronics and Electrical Communication Engineering from Panjab University Chandigarh, India in 1986, M.S. in Electronics and Control from Birla Institute of Technology (BITS), Pilani in the year 1994 and Ph.D. in Electronics Communication and Computer Engineering in the year 1999 from NIT Kurukshetra (Erstwhile Regional Engineering College). His Ph.D. thesis was on "Studies on Broadband Optical Communication Systems and Networks". After serving various organizations from 1986 to 1995, he has joined National Institute of Technology (Erstwhile Regional Engineering College) Jalandhar as Assistant Professor in the Department of Electronics and Communication Engineering in the year 1996. From November 2001, he has worked as Professor in the ECE department and thereafter he has worked as Professor in Computer Science & Engineering from 2007 to 2013 in the same institute. His major areas of interest are broadband optical wireless communication systems and networks, dispersion compensation, fiber nonlinearities, optical soliton transmission, WDM systems and networks, Radio-over-Fiber (RoF) and wireless sensor networks and computer communication. He has published 387 research papers in the International/National Journals/Conferences and 12 books. He has supervised 37 Ph.D. and 46 M.Tech. theses. He has completed eight (8) R&D projects funded by Government of India and one project is ongoing. He was associated to implement the World Bank project of 209 Million for TEQIP-I programme of the institute.
He is President's/Visitor's Nominee, All NITs for Engineering and Technology Group w.e.f. 19th May 2017 to 18th May 2020.
Sri Guru Nanak Dev Ji Achievers Award: In Recognition to my valuable contribution to education, The Government of Punjab conferred Sri Guru Nanak Dev Ji Achievers Award on auspicious occasion of 550th Birthday of Sri Guru Nanak Dev Ji on 10th November 2019 at IKGPTU, Kapurthala, Punjab.
He has been conferred the Honorary Fellowship Award by Punjab Academy of Sciences during 22nd Punjab Science Congress on February 7, 2019 for recognition of his outstanding research contributions and achievements in the field of Engineering Sciences.
He has been awarded with Shane-e-Hind for recognition and contributions in Technical Education by Sarv Kalaynkari Society, Chandigarh on November 25, 2018.
He has been Awarded with the Prestigious Award of Eminent Engineer by ET division of the Electronics & Telecommunication Division Board of the Institution of Engineers during Inaugural Session of 34th National Convention of Electronics & Telecommunication Engineers on 21st October 2018 at Chandigarh for recognition and contributions in the filed of Electronics and Telecommunication Engineering.
Prominent Alumnus honor by the trust of GNDEC during celebration of 550th birth anniversary of Guru Nanak Dev Ji at Guru Nanak Dev Engineering College, Ludhiana on January 5, 2019.
Appreciation presented by Intel on the occasion of Intel India's 20th celebration 2018 for the constant support in delivering technology ecosystem.
He has been appointed as member of technical Committee on Telecom under International Association of Science and Technology Development (IASTD) Canada for the term 2004-2007 and he is Life Member of Optical Society of America, USA, (LM ID-361253), Computer Society of India, Mumbai, India, (LM-Associate: 01099298), Advanced Computing & Communications Society, Indian Institute of Science, Bangalore, India, (L284M1100306), SPIE, USA, (ID: 619838), Indian Society for Technical Education (I.S.T.E.), New Delhi, India, (LM-11724), Fellow The Institution of Electronics and Telecommunication Engineers (IETE), (F-224647).